ICT Alliance visit to China, Hong Kong and Singapore, April 2016
May 05 2016 · Events

The main topic of the April visit to China was to organize the workshop and meetings with partners to develop joint proposals. Some were targeted for the Tekes – MOST joint call that was open until end of April and some to other funding sources. The topics covered Smart City  / Smart IoT, learning solutions, digitally enabled senior services, and health and rehabilitation.

As the companies active in the consortia have clearly indicated their preference to have broader Asian markets involved, the April trip was extended to Hong Kong and Singapore in addition to China. Focus was on market opportunities in the learning solutions and in health and rehabilitation solutions.  During the visit there was an opportunity in Singapore to join the meeting with Team Finland and Aalto organized panel of the Finnish ASEAN Ambassadors who also named these topics on the priority list in cooperation with Finland (education, health and environmental solutions, e.g. water systems).

April 21: China-Finland Workshop on Smart Education, Senior Wellbeing & Active Ageing, and Smart IoT for Smart City & Environment at the Sino-Finnish Center,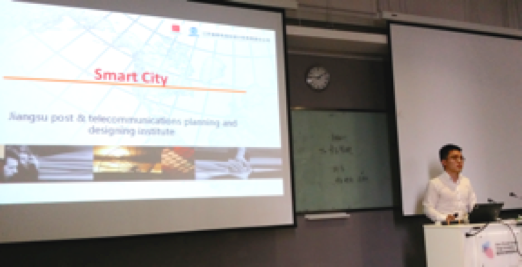 April 22: Shanghai International Technology Fair, optional program for Workshop participants. FinChi / Finpro organized a Finnish stand that gathered a lot of attention (for example, the elospace smart personal space "bubble" that has been developed as a joint Sino-Finnish innovation was well attended).
April 23 – 25 in Hong Kong
April 25: Meetings on education solutions cooperation presenting EduCloud Alliance (ECA) and the new ECA based business platform being launched (LifeLearn) to Kindergarten and to corporate training markets.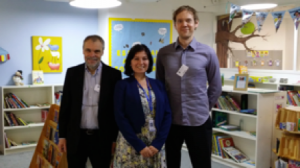 April 26 – 29 in Singapore
April 26: Meetings on ExerGames – DigieRehab consortium development and cooperation at Nanyang Technological University (NTU). Prof. Theng Yin Leng, Ben Pham, NTU; Seng Beo, Taggle, Niina Katajapuu, TUAS, working as a visiting researcher on rehabilitation games evaluation.
April 27 – 28: Meetings with companies interested in education solutions from Finland for possible partnership. Together with EduCloudAlliance Chairman and LifeLearn founder Jussi Hurmola.
April 28: Team Finland ASEAN networking night at Aalto Executive Education Academy with Team Finland. Panel of Finnish Ambassadors at the region (Singapore, Thailand, Malaysia, Indonesia, Vietnam and Myanmar) described the opportunities in the region.  In The South-East Asia there is demand for the digital expertise and solutions from Finland but local presence is required. Initial base could be for example in Singapore, which is a good location to reach other target areas (e.g. Indonesia, Thailand, Malaysia, Vietnam). ICT Alliance facilitated RDI collaboration and piloting can be helpful in selected areas to become familiar with local experts and with the partnering companies via joint work.