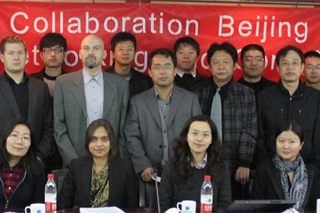 Future Wireless Networking and Core Network
Apr 09 2012 · 0 comments · Phase I Project

The research projects and collaboration within the Future Wireless Networking and Core Network thematic area targets to create innovations and new solutions towards increased energy-, spectral – and cost-efficiency in future mobile communication networks. This includes e.g. development of new architectures of future mobile networks, interference management methods for future wireless networks, future green wireless communications, key technologies for future IPv6-based core network as well as testing and evaluation methodologies for future wireless networks.

The Energy and Cost Efficiency in Wireless Access (ECEWA) project is strategic Sino-Finnish collaboration initiative targeting to develop new cost and energy efficient solutions to future radio access networks. The use of emerging features such as femto cells, relays, and coordinated multipoint will require changes to the ways radio access networks are planned. Energy consumption of the network equipment has become increasingly important. The mobile network industry is looking ways to reduce the carbon dioxide emissions by improving the energy efficiency of the base station equipment. Energy efficiency of the networks will also impact on the way networks should be planned and operated. Saving energy also saves costs. Hence its natural and important to study the cost and energy efficiency jointly. The research is carried out in close cooperation with the participating Finnish and Chinese universities, research institutes and companies operating in the mobile devices and networks field to facilitate high-impact scientific work as well as societal impact through standardization contributions.